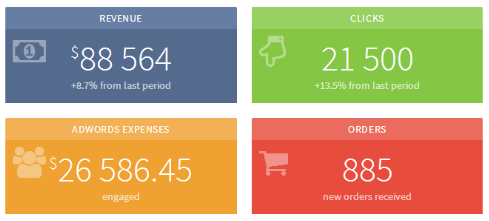 Being a freelance Adwords manager, I have experienced that Customer Reporting is the key point. Optimizing my clients' campaigns is my job. But what does optimization mean? Does it mean 10% growth every month; fewer clicks and more conversions; lower the CPC (Cost Per Click); increase the CTR?
My clients don't know my daily job
My clients hire an Adwords manager thinking that doing so, they optimize their budget. But being no expert in Search Engine Marketing, PPC ads and Adwords, they have no idea of the daily activities I perform for them.
I spend most of my time sitting at my desk in front of a couple of monitors displaying data tables with $ and %, adjusting one bet here, adding ten keywords there, splitting Adwords group, etc. Does that sound familiar?
My clients only know on a monthly basis whether or not they are making more revenue with fewer budgets. They are not informed that thanks to my hard work their revenue stays stable while the market is getting more and more competitive or is decreasing.
Thanks to better reporting
Better reporting provides my clients with Read More →